Period Tracker, Ovulation Calendar & Fertility app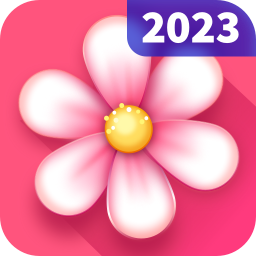 Show QR code
Advantages
Convenient and intuitive calendar.
Save your period history.
Persistence of symptoms and mood.
Password protect your login.
Russian language support.
Disadvantages
Advertising presence.
Updates with bug fixes rarely come out.
Description
Period calendar - ovulation and pregnancy is a useful Android application for girls that will help to reliably calculate the time of menstruation and ovulation. Fill in the history of "these days" in the program, and get an accurate forecast based on your individual data. Convenient prediction of the entire cycle on your smartphone.
Thanks to artificial intelligence algorithms, the application learns itself during its use. This means that the longer you use it, the more accurate the forecast will be. All data is reliably protected and is not transferred to third parties, and in which case you can always make a backup copy. Set reminders and receive push notifications when your period or ovulation is imminent.
Features:
Cycle and period log
Forecast of future days of menstruation, ovulation, cycle in general
Nice design
Personal customization for your cycle
Calculating the likelihood of getting pregnant
Pregnancy Mode
Symptom and Mood Log
Customizable notifications
Graph of body weight and temperature
Backup
And much more!
You can download the Calendar of periods - ovulation and pregnancy for free from our website. Keeping track of your cycle is now easy!
Period Tracker, Ovulation Calendar & Fertility app for APKshki.com downloaded 18 times. Period Tracker, Ovulation Calendar & Fertility app is distributed freely in the file type apk.
All applications and games on our site are antivirus-tested using the most up-to-date signatures..
If you find a virus: [email protected]
If you want to host your application or game with us [email protected].
Add description: [email protected] with a note for adding a description.
Screenshots
Other apps Leap Fitness Group