Peaceful Sounds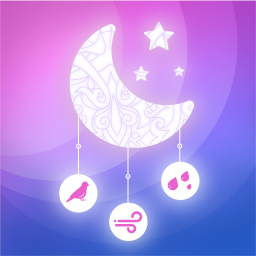 Show QR code
| | |
| --- | --- |
| Developer: | Teknasyon |
| Categories: | Health & Fitness |
| Android version: | 5.0+ |
| Size: | 52.8 MB |
| Downloads: | 5 |
| Rating: | |
| Updated: | 10.12.2021 |
| Limitations: | Everyone |
Description
Calm Sounds is a unique application that allows you to create comfortable conditions for sleeping, using only a gadget running on the Android system. The program contains more than a hundred melodic tones that have a beneficial effect on the nervous system, like adults and children. They normalize sleep, relieve stress from the body, which contributes to a strong and healthy rest.
Benefits of the program
The application is very important in the modern pace of life. The level of tension, daily employment and rapid development in various areas, contributing to new requirements for a person, negatively affect the nervous system. It is very difficult to relieve such a load, so something light and relaxed is required to normalize sleep. This is exactly the kind of program that the Calm Sounds application is. It includes many quality compositions.
It is very easy to use it, since the interface is made in the most simple and convenient interpretation. The user can easily create a soothing atmosphere by choosing one of the sounds or creating their own mix. The program is relevant for each of the family members, and you can download it absolutely free.
The following are the advantages of the program:
soothing sounds for a smooth immersion in sleep, great for youngest toddlers;
immersed in your thoughts;
clearing the alarm state;
certain sounds are designed to improve concentration at work;
relaxation in air travel;
create your favorite song in minutes using selected musical instruments;
the ability to create comfortable conditions for instant relaxation;
relaxation after a hard day;
many functions;
uniqueness of sound effects;
one-touch volume control.

An ordinary day can be turned into a magical one with the addition of a romantic touch. As additional functions, the user is offered the opportunity to study burning logs, enjoy the ocean or rain, waves and other mesmerizing beauties of nature.

How to install the application

The program is distributed in free mode on the apkshki.com portal. It is presented in apk format, which is installed on the Android operating system. Downloading the application will take less than a minute, installation does not require additional attributes, everything is as simple and understandable as possible even for a beginner in the field of using applications.

Calm Sounds can be downloaded free of charge and without pre-registrations. This application will allow you to free yourself from negative emotions and bring positive and calming moments into your life.

Peaceful Sounds for APKshki.com downloaded 5 times. Peaceful Sounds is distributed freely in the file type apk.

All applications and games on our site are antivirus-tested using the most up-to-date signatures..

If you find a virus: [email protected]

If you want to host your application or game with us [email protected].

Add description: [email protected] with a note for adding a description.

Screenshots