Armored Warfare: Assault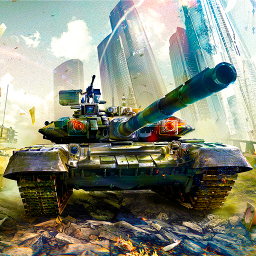 Show QR code
| | |
| --- | --- |
| Developer: | My.com B.V. |
| Categories: | Action |
| Android version: | 5.0+ |
| Size: | 851.1 MB |
| Downloads: | 2 |
| Rating: | |
| Updated: | 15.07.2020 |
Disadvantages
The game has ceased to exist.
Description
Armored Warfare: Assault is a brand new chapter in the glorious history of mobile tank battles! Players will experience dynamic and vivid battles on powerful military vehicles, for the realism and graphic superiority of which the Unreal Engine 4 engine and a team of real professional developers are responsible!
General description
Competitors in tank battles have accustomed players to leisurely tactical battles using only one combat vehicle, which significantly limits the gameplay. Armored Warfare: Assault, on the other hand, takes Android battles to a completely different level, and players will no longer be the masters of the "one button" and will be able to feel like a real combat commander in an incredibly dynamic MMO action!
Is it hard to imagine a picture during real hostilities, when tanks from both sides simply roll across the terrain, occasionally firing at each other? Then download Armored Warfare: Assault for free and plunge into a real military atmosphere, where bullets whistle, grenades fly, shells from aircraft and guided missiles of enemies whistle overhead!
Game Features
Several game modes in 3x3 and 8x8 formats, with the ability to assemble your own tank brigade from friends;
The presence of a respawn, which makes the game dozens of times more dynamic, and the behavior of players on the battlefield is more aggressive;
Over 50 real-life combat vehicles of various time periods and countries, which are divided into 4 classes: heavy tanks, reconnaissance vehicles, assault tanks and snipers. All classes have their own characteristics and purpose in battle;
Tank development system - new modules, capabilities, weapons and armor!
The presence of active opportunities for players that can radically change the course of the battle - a smoke screen, homing missiles, calling an air strike on an opponent, and others;
The most convenient control for players;
Incredible innovative graphics and detailed study of all elements of locations!
Output
Tank action game Armored Warfare: Assault undoubtedly claims to be the best representative of the genre for mobile devices based on Android. The game has already been enjoyed by tens of millions of users, and this number is growing every day. On our site you can download the game absolutely free and with them plunge into the world of exciting dynamic battles on mighty war machines!
Armored Warfare: Assault for APKshki.com downloaded 2 times. Armored Warfare: Assault is distributed freely in the file type xapk.
All applications and games on our site are antivirus-tested using the most up-to-date signatures..
If you find a virus: [email protected]
If you want to host your application or game with us [email protected].
Add description: [email protected] with a note for adding a description.
Screenshots