Winx Fairy School FULL FREE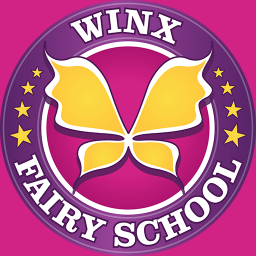 Show QR code
Description
Winx Fairy School is an interesting and colorful game for girls and boys, which can be downloaded for free on your android. It is based on the cartoon of the same name, where the action takes place in a school of sorceresses. Here the player will have a lot of tasks, including furnishing a room, visiting friends, shops, etc.
Features of Winx Fairy School:
free levels;
your own room, which you can decorate at your discretion;
you can choose from a variety of characters;
to change the style, it is enough to come to Stella's boutique and change the fairy into a different outfit.
Gameplay
During the game, you will have to use your magical abilities, solve secrets and keep secrets. The world of magic is ruled by cruel laws; only the most gifted can enter the fairy school. To do this, you will have to pass not only an interview, but also a test for magical abilities and belonging to a certain clan of wizards.
The walls of the school will greet students not only with boring activities, but also with interesting lessons on making potions and alchemy. There will be parties from time to time to keep the fairies from getting bored. You can buy an outfit for the event in Stella's boutique.
To stand out from other players, you need to constantly improve your abilities, work on your personality: change outfits, equip a room, choose furniture in it, etc.
Winx Fairy School FULL FREE for APKshki.com downloaded 343 times. Winx Fairy School FULL FREE is distributed freely in the file type apk.
All applications and games on our site are antivirus-tested using the most up-to-date signatures..
Verified Virus Total 2022-10-13
Verified
Verified Virus Total 2022-10-13
Verified
Verified Virus Total 2022-09-12
Verified
Other apps Tsumanga Studios Ltd