ConnectBot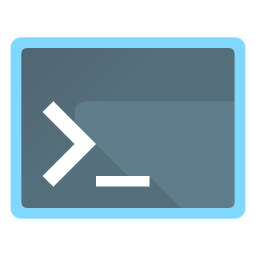 Show QR code
| | |
| --- | --- |
| Developer: | Kenny Root |
| Categories: | Contact |
| Android version: | 4.0+ |
| Size: | 3 MB |
| Downloads: | 0 |
| Rating: | |
| Updated: | 19.12.2021 |
| Limitations: | Everyone |
Description
ConnectBot is a free and open source application. It is a powerful SSH client. Helps to communicate with remote devices, encrypt the connection, and ensure the security of file transfers or personal correspondence. Download the program to your Android from our website, add it to your system code and enjoy free communication. The SSH client installation is free and virus-free.
ConnectBot Features
The application allows users to connect multiple devices remotely. So, using this program, you can configure access to other smartphones, personal computers, smart TVs and speakers. In this case, the communication channel through which the data will be transmitted will be protected by 128-bit encryption. It doesn't matter what content you send or receive, it will be completely inaccessible to third-party users.
SSH: client-server-client
The application is an SSH client. For synchronization and subsequent correct operation, you need to create a Server. The server is the so-called. control point and data storage, ensuring the operation of one or more devices connected to it. In simple words, a server for SSH is an intermediary between two devices, for example, a smartphone with this application and a home computer.
Many more devices can be connected to the server. So at one control point, up to hundreds of different digital gadgets can work, moreover, each device with an installed client can control other devices. As a result, users get a local web consisting of TVs, PCs, laptops, phones, etc.
Systems for "ConnectBot"
Since the application is suitable for many digital devices, it can connect to different operating systems. The program successfully interacts with:
GNU / Linux and BSD;
MS Windows / Windows NT;
Windows Mobile;
Symbian OS;
Mac OS;
Java;
Android;
Blackberry;
MeeGo;
J2ME;
Etc.
The system works equally well with all of the listed systems. Additional configuration may be required for MeeGo, J2ME and Blackberry.
ConnectBot for APKshki.com downloaded 0 times. ConnectBot is distributed freely in the file type apk.
All applications and games on our site are antivirus-tested using the most up-to-date signatures..
If you find a virus: [email protected]
If you want to host your application or game with us [email protected].
Add description: [email protected] with a note for adding a description.
Screenshots