NetSpot - WiFi Analyzer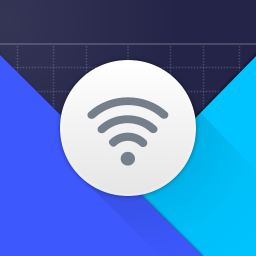 Show QR code
| | |
| --- | --- |
| Developer: | Etwok, Inc. |
| Categories: | Tools |
| Android version: | 6.0+ |
| Size: | 8.1 MB |
| Downloads: | 3 |
| Rating: | |
| Updated: | 21.12.2021 |
| Limitations: | Everyone |
Description
NetSpot - WiFi Analyzer is a powerful yet easy-to-use tool for scanning and diagnosing Wi-Fi networks. Suitable for both professional and home use.
A few words about the NetSpot application
With this program, you can quickly scan your home or office wireless network to identify all kinds of problems and fix them using only your smartphone. For example, this program will help identify and eliminate overlapping networks, as well as fix other problems that affect signal strength, Internet speed, coverage area, etc. In the latest version of the application, you can see information about all available Wi-Fi networks and view their parameters in real time, which will make it as easy as possible to check how changing the settings affects the connection quality.
What features does this program offer:
View a list of all available networks.
Detection of overlapping networks.
Filter networks by name, signal strength or security protocol.
Checking the speed of Internet access, without using third-party software.
Display of changes on charts, in real time.
Among the nice features of the application, it is worth noting support for Wi-Fi networks operating in the 2.4 and 5GHz bands, as well as support for phones and tablets, as well as a very simple, intuitive interface.
Looking for a reliable wireless analysis tool? Then download the free NetSpot - WiFi Analyzer for Android.
NetSpot - WiFi Analyzer for APKshki.com downloaded 3 times. NetSpot - WiFi Analyzer is distributed freely in the file type apk.
All applications and games on our site are antivirus-tested using the most up-to-date signatures..
If you find a virus: [email protected]
If you want to host your application or game with us [email protected].
Add description: [email protected] with a note for adding a description.
Screenshots