PhotoScan by Google Photos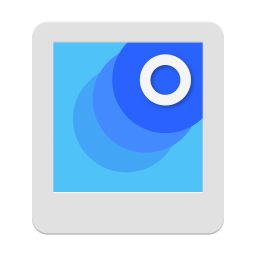 Show QR code
| | |
| --- | --- |
| Developer: | Google LLC |
| Categories: | Photo |
| Android version: | 5.0+ |
| Size: | 26.9 MB |
| Downloads: | 2 |
| Rating: | |
| Updated: | 29.04.2020 |
| Limitations: | Everyone |
Advantages
Eliminate glare.
No payment required.
Good scanning speed and accuracy.
Basic editing functions.
Save pictures to Google Photos.
Disadvantages
The program is not receiving updates.
Decreased image quality.
Slightly darkens the image.
Description
Google Photos Photo Scanner is an advanced scanning app that you can use for free. Scanning and taking photographs will give very different results. Your phone cannot scan images, but with the Google Photos Photo Scanner app, you can create images that look like they were scanned.
The app doesn't just manipulate the snapshots and turn them into scanned images, it applies its sophisticated software before snapshot during and after snapshot. As a result, the photo image looks like a scanned image.
Very little loss in image quality
The problem with most scanning applications is that you lose a lot of image quality. Cameras are not designed to produce high-quality images, which is why scanners were invented.
They didn't need to be invented if Google Photos' Photo Scanner existed in the olden days. The application also allows you to cut and crop the image while it is being captured, this will not affect the image quality after the scan (photo) is taken.
This app's ingenious approach to frame-to-scan conversion is the reason it works so well and the reason it outperforms competitor apps out of sight. Google Photos' Photo Scanner isn't easy to use, but if you follow the instructions exactly, you'll create fantastic scans.
Google Photos Photo Scanner - Great Images
Glare-free scanning makes this app a winner. The fact that you can take photos that look like scanned images without glare is very impressive. The program guides you through the scanning process so that the application can extract all the information it needs to create a glare-free image.
Photo Scanner from Google Photos is a very advanced app that you can download for free on Android.
Pros of the application:
the scan quality is much better than other applications;
edge detection software performs better than any other application on the market.
Cons:
this is not a shooting and finishing application, you have to learn how to use it.
If you use the program incorrectly, you can seriously degrade images.
If you use Google Photos Photo Scanner correctly, then you can get original images as a result.
PhotoScan by Google Photos for APKshki.com downloaded 2 times. PhotoScan by Google Photos is distributed freely in the file type apk.
All applications and games on our site are antivirus-tested using the most up-to-date signatures..
If you find a virus: [email protected]
If you want to host your application or game with us [email protected].
Add description: [email protected] with a note for adding a description.
Screenshots