YouTube Vanced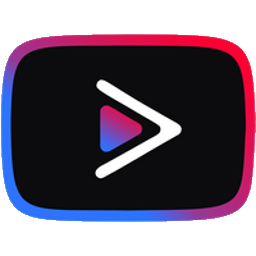 Show QR code
Advantages
Block ads.
Play in the background.
Block intro, outro, suggestions to subscribe to the channel.
You can force any video resolution, frame rate and enable HDR.
Looping videos.
No ROOT or Google Services required.
Disadvantages
Unofficial client, may be unstable.
Certain features require Google account authorization.
Description
YouTube Vanced is a free modification of the official YouTube video service client for Android phones and tablets.
Advantages of YouTube Vanced over the official video service application
Here is an application that will make watching your favorite videos on YouTube even more enjoyable. Since it is based on the official app of the service, you don't have to get used to the new interface or unusual navigation methods. Most of the improvements are hidden under the hood. So, one of the main improvements will be the ad blocking function. Forget about unmissable ad inserts. Now nothing will interfere with watching your favorite videos. Another important advantage of the program is the long-awaited function of playing in the background. With its help, you do not have to interrupt playback every time you need to minimize the application.
Features and capabilities of the application:
Control audio volume and screen brightness with swipes like in some popular media players.
Block all YouTube ads.
The presence of a dark theme with support for AMOLED screens.
Looping videos.
Background play function.
Activate VP9 codec to force video playback in HDR or 60fps.
Force the use of a video resolution not supported by the smartphone, up to 4K.
Change the playback speed. Supported speeds from 0.25x to 2x standard.
Skipping intro, outro, channel subscribe offers, and advertisements from channel sponsors.
And much more.
Tired of YouTube ads? Then download the YouTube Vanced app for Android and enjoy watching your favorite videos online for free and without ads.
YouTube Vanced for APKshki.com downloaded 1619 times. YouTube Vanced is distributed freely in the file type apk.
All applications and games on our site are antivirus-tested using the most up-to-date signatures..
If you find a virus: [email protected]
If you want to host your application or game with us [email protected].
Add description: [email protected] with a note for adding a description.
Screenshots