Battery optimizer and Widget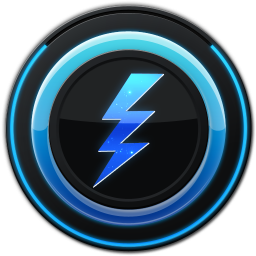 Show QR code
| | |
| --- | --- |
| Developer: | Linpus Technologies, Inc. |
| Categories: | Tools |
| Android version: | 4.0+ |
| Size: | 11 MB |
| Downloads: | 0 |
| Rating: | |
| Updated: | 15.09.2020 |
| Limitations: | Everyone |
Description
Battery Optimizer & Widget is a handy app to keep track of your battery health and battery level at all times. Along with this, the app provides helpful advice on rational use, energy conservation and management plans, while increasing battery life. The application is adapted for the Android platform. It can be downloaded for free from our website.
Application Features
Floating widget displays energy statistics. It gives you the ability to choose a power plan and clean up memory from any of the unnecessary or outdated applications. This will also increase the battery life of the device.
Energy statistics includes information about the current and general usage history of all applications, locks and hardware.
Energy plans have several modes:
Balanced;
Energy saving;
Super economical;
Night;
Custom.
Each of them has its own characteristics and affects the performance of applications at different battery levels.
The Battery Optimizer determines how long an application can run with the remaining charge. This helps you plan which apps you can use and which ones will have to be abandoned before the device's battery is fully recharged.
Using the application management interface, you can find out which program is consuming the most power. If necessary, it is possible to instantly kill this program without switching to other screens.
The charging stages function will show the time limit required to fully charge the battery. Exceeding this value may damage the battery.
Smart Saver will disable wireless communications at a certain low power threshold.
Battery optimizer and Widget for APKshki.com downloaded 0 times. Battery optimizer and Widget is distributed freely in the file type apk.
All applications and games on our site are antivirus-tested using the most up-to-date signatures..
If you find a virus: [email protected]
If you want to host your application or game with us [email protected].
Add description: [email protected] with a note for adding a description.
Screenshots