LiveCorr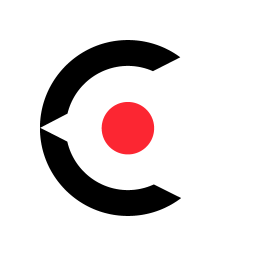 Show QR code
| | |
| --- | --- |
| Developer: | newsmedia.ru |
| Categories: | News & Magazines |
| Android version: | 4.4+ |
| Size: | 8.9 MB |
| Downloads: | 2 |
| Rating: | |
| Updated: | 18.12.2021 |
| Limitations: | Everyone |
Description
LiveCorr is a tool application for creating fresh and relevant news from your mobile device. Now, to feel like a real journalist, it is enough to have this application on your device.
More features with LiveCorr.
A lot of interesting things happen every minute in the world. To become a witness of an event and not record it, at times, can be very offensive. With the LiveCorr app, it's now impossible to miss anything. It allows you to shoot and immediately stream the captured videos.
The application has a user-friendly interface that makes management simple and accessible. At the right time, you can easily turn on video recording for broadcasting it live. Here, right during the shooting, you can take photos without switching the camera mode. And nothing will be lost. The application allows you to save all footage.
You don't have to wait long to get noticed. The administration of the application records any live broadcast and immediately tries to contact the broadcast source. Messages come to the chat, which opens in parallel with the broadcast. You don't need to interrupt the recording to get feedback.
After the first independent broadcast of a live broadcast or the publication of photos and videos, the administration of the application can periodically send various requests to the chat - tasks that can be performed if interested. The administration pays royalties for fresh, interesting and relevant news, which cannot but serve as an incentive for further search. The amount of the fee depends on the quality of the video and the "sharpness" of the plot. You can withdraw funds in any way possible.
The disadvantages of the application include failures in application management. The videos you need are not always sent for moderation right away. The application may freeze while downloading material and checking it. Also, you cannot delete captured videos. They remain "hanging" in memory as irrelevant, which somewhat complicates the process of finding the desired content.
Installing and using the application
The application belongs to the category "Tools" and is intended for use by an adult audience. LiveCorr is supported on absolutely any Android mobile device. For its smooth operation, the device must have 20 MB of free memory. You can download the application and use it for free. An unpleasant feature of the application is advertising and banners.
LiveCorr for APKshki.com downloaded 2 times. LiveCorr is distributed freely in the file type apk.
All applications and games on our site are antivirus-tested using the most up-to-date signatures..
If you find a virus: [email protected]
If you want to host your application or game with us [email protected].
Add description: [email protected] with a note for adding a description.
Screenshots