Anime Wallpapers Free HD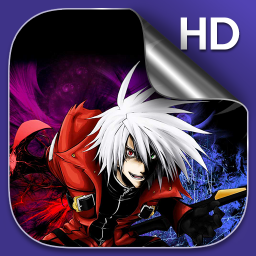 Show QR code
Advantages
Large selection of wallpapers.
Good image quality.
Variety of available particles.
No payment required.
Disadvantages
Lots of ads.
Not intuitive way to change the wallpaper.
Instead of live wallpaper - static pictures with flying particles.
The program is not receiving updates.
Description
Anime Wallpapers is a cool opportunity to set new wallpapers in the style of the most popular anime on your home screen!
More about Anime Wallpapers app
Anime Wallpapers is a fairly easy-to-understand application. Here you will not need to do any fancy things or anything like that.
In the Anime Wallpaper application, everything was done very simply. Of course, all the main functionality is the usual setting of wallpaper on a mobile phone.
But, most importantly, the Anime Wallpaper app does not give you the most basic wallpapers, but almost iconic anime wallpapers. Any anime that you watched can be installed on the home screen of your mobile phone! Let everyone know what anime fan you are!
Most importantly, the Anime Wallpapers application allows you to set any wallpaper completely free of charge. You do not have to pay even for the coolest wallpapers, you can simply take and download them to your smartphone, or immediately install them on the main screen of your mobile phone.
Installation on the home screen is pretty fast and there is nothing complicated about it. In order to set the wallpaper you need to choose from first. Choose the wallpaper that you like the most. Then, after choosing, you need to click on the "install" button and choose exactly where you want to install the wallpaper in the form of anime (main screen, lock screen, or all together).
Learn more about the characteristics and requirements of Anime Wallpapers
Naturally, this application belongs to the "personalization" genre, as with it you can change the look of your mobile phone.
Installing Anime Wallpaper is as fast as possible, but the most important thing is to meet all the requirements. First and foremost is the requirement for the android version. Each smartphone user will be able to use these cool wallpapers, whose android version is 4.1 or more. No wayDo not install Anime Wallpapers if the requirement is not met.
In terms of the weight of the application, most likely there will be no problems, since it is only 5 megabytes. This amount of free memory can be found on almost every mobile phone, even the old school.
Anime Wallpapers application has a fairly large number of fans, because many anime lovers will certainly like all the wallpapers that are present in this application called Anime Wallpapers. Anime Wallpapers application is widely available, everyone can download it, regardless of age.
Main Features of Anime Wallpapers Application:
Setting any wallpaper is as fast as possible
You can choose by yourself where you want to set anime style wallpaper
Large selection of a wide variety of wallpapers from the most popular anime series
Ability to search for your favorite wallpapers
Setting the wallpaper is just one click
Anime Wallpapers application has a nice design
Anime Wallpaper is an open source application, almost everyone can use it
Anime Wallpapers Free HD for APKshki.com downloaded 0 times. Anime Wallpapers Free HD is distributed freely in the file type apk.
All applications and games on our site are antivirus-tested using the most up-to-date signatures..
If you find a virus: [email protected]
If you want to host your application or game with us [email protected].
Add description: [email protected] with a note for adding a description.
Screenshots
Other apps Dream World HD Live Wallpapers