Touch On Girls - simulator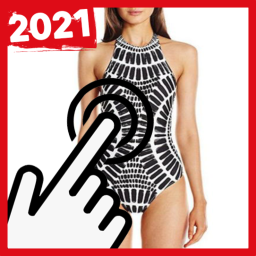 Show QR code
| | |
| --- | --- |
| Developer: | byTouchApps |
| Categories: | Entertainment |
| Android version: | 4.4+ |
| Size: | 44.6 MB |
| Downloads: | 39 |
| Rating: | |
| Updated: | 24.02.2021 |
| Limitations: | Teen |
Description
Touch On Girls - simulator is a simulator with which you can touch girls.
The app allows you to click on bikini girls photos an infinite number of times to see the fullest and clearest images of girls and enjoy this prank app. This app is for entertainment only and does not contain adult content.
In the application "Touch On Girls - simulator" there are images of girls in different parts from different parts, and you need to click a huge number of times on the closed part of the body, after which you will see the girl in the form in which you wanted to see her.
Touch the game elements a large number of times to see all the girls in any form.
The app does not contain any unnecessary adult content.
No prohibited content.
There are no nude girls posted in the application.
The application is not an adult sex game, it also does not contain nude elements of beautiful girls, nor does it contain porn elements.
Discover all the beautiful girls in the app and collect all the sexy girls in the Touch On Girls - simulator app.
This is a unique and funny game about girls with hidden elements.
Only sexy girls and girls in bikinis are located here.
This application is free of charge and is intended for users' entertainment purposes only.
Touch the hot bodies of the girls and see what's underneath their hidden clothes.
"Touch On Girls - simulator" is the world's first app where you can see what girls are wearing under a coat or under a sweater! It can be T-shirts, T-shirts, as well as other beautiful clothes. Download the application for free on your Android device and see for yourself!
Application Feature
With simple taps on the screen, you can see what is underneath the hidden elements of the girl's body.
In the app you can only see the hottest and sexiest girls in bikinis.
The application is very easy to use and does not require any special permissions.
A very simple and nice application made for prank purposes.
The application will be very funny and funny for you. Enjoy it.
Have fun and cheer yourself up.
The application "Touch On Girls - simulator" is available for download on all Android devices absolutely free.
Touch On Girls - simulator for APKshki.com downloaded 39 times. Touch On Girls - simulator is distributed freely in the file type apk.
All applications and games on our site are antivirus-tested using the most up-to-date signatures..
If you find a virus: [email protected]
If you want to host your application or game with us [email protected].
Add description: [email protected] with a note for adding a description.
Screenshots