Aeries Mobile Portal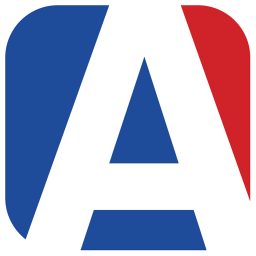 Show QR code
Description
Aeries Mobile Portal is a compact, yet feature-rich Android application that allows both parents and teachers to get real-time information about students.
Functionality and features of the application
Today's parents, guardians, and students rely on up-to-date student data to stay engaged in classroom activities. This becomes possible thanks to the introduction of information technologies, including mobile ones, into the education system.
Aeries has been in the educational applications market for a long time. True, the products she created are not purely educational, although they are designed to make life easier for teachers, parents and students themselves.
The Aeries suite of software solutions offers schools a complete set of tools for student success. A comprehensive platform, developed over decades in collaboration with real educators, offers solutions at all levels for every stakeholder role in the educational process.
Now parents and teachers can receive complete information about their students at any time. After all, Aeries Mobile Portal can be downloaded and installed on a mobile device. No need to be tied to a computer, wired network, etc.
Mobile portal from Aeries is a multifunctional tool for monitoring progress and attendance, checking the personal data of students. And all this is literally in the palm of your hand and in your pocket.
What the Aeries Mobile Portal has to offer:
A complete summary of your progress in the app. As soon as the teacher fills in the data on his machine in the electronic journal, the information is updated in the mobile application as well;
Accurate attendance data. Now the student will not be able not to come to the class, deceiving their parents;
Maintaining the most complete contact information about students and their parents;
Optional for convenienceusers are offered a functional QR code scanner - for registration and login;
If the school works with the Aeries Communications Portal, it can be accessed directly from the application at any time;
Financial information is also available;
Information on state exams is also offered.
The application has a pleasant visual interface. In general, it is intuitive, almost every user can get comfortable with the program. Which is especially important for some parents.
Aeries Mobile Portal does not require advanced system resources, so the program can be successfully run on most smartphones or tablets, even if not the latest models.
Keep in mind, however, that using the Aeries Mobile Portal only makes sense if your school is using Aeries products and workspace. It is recommended to clarify the information in more detail directly with the educational institution.
You can download the Aeries Mobile Portal to your device for free.
Aeries Mobile Portal for APKshki.com downloaded 2 times. Aeries Mobile Portal is distributed freely in the file type apk.
All applications and games on our site are antivirus-tested using the most up-to-date signatures..
If you find a virus: [email protected]
If you want to host your application or game with us [email protected].
Add description: [email protected] with a note for adding a description.
Screenshots